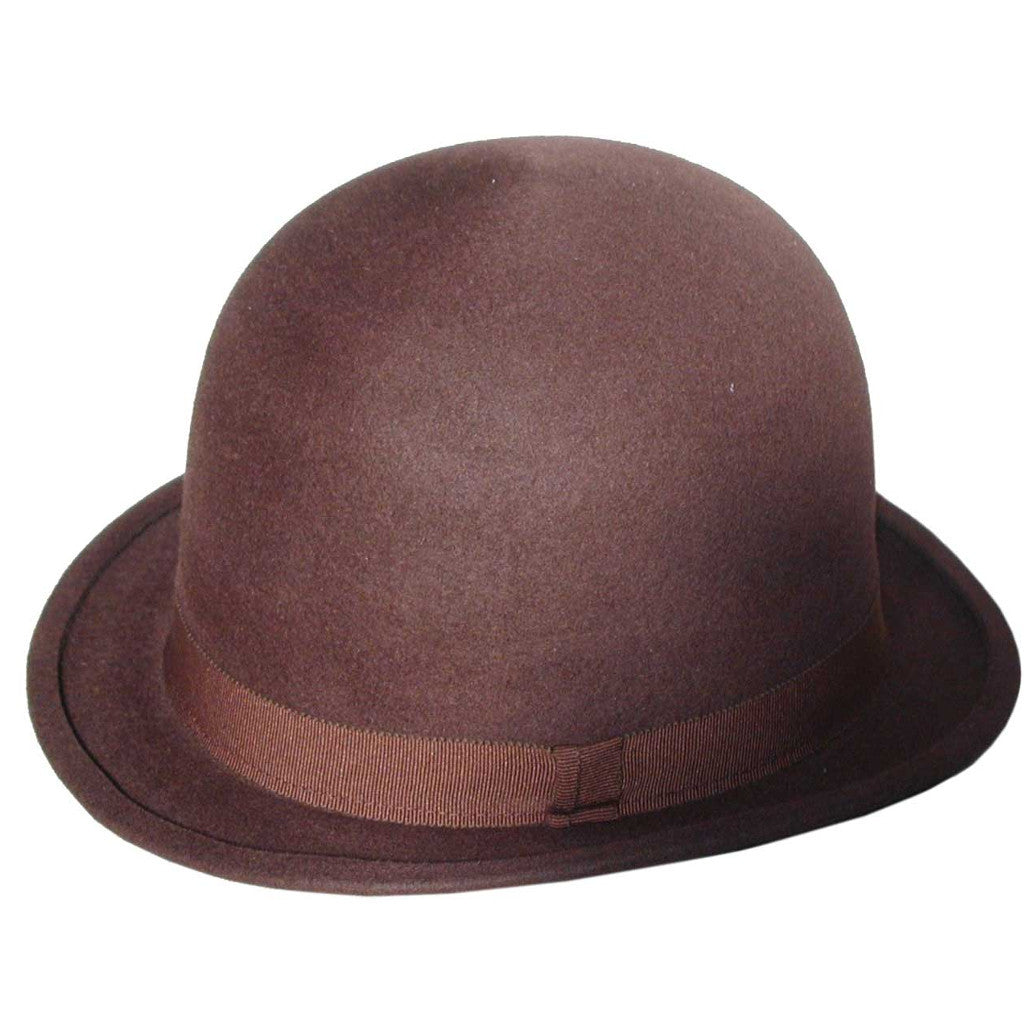 Brown Derby
19th century style brown bowler with high crown. Crown 15.5cm, brim 4cm.
Our most recent order arrived in a slightly darker brown than usual.
BLR05-031
NOTE: Hats can often only be dispatched by courier as the parcels are too large for Royal Mail, and postage costs reflect this. However, if we can reduce the price, we will.
Recommended products